Our Operations
_brought to you
with a lightness
of touch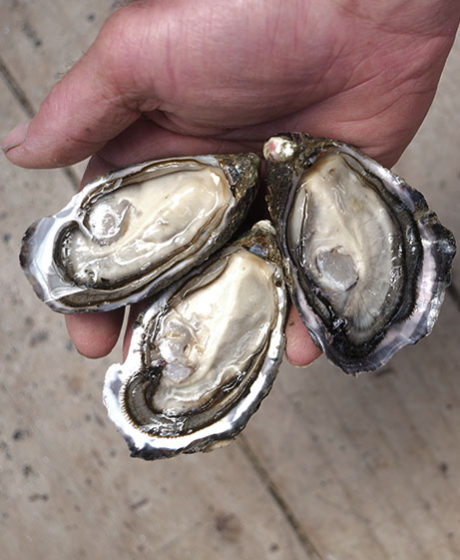 Our Operations
Using effective and efficient environmental management systems, we will measure our waste, water and energy inputs and outputs across all our sites and establish continuous improvement plans that aim for zero waste to landfill by 2040.
We will strive to make at least 5% relative reductions annually in our energy use with a long-term goal of 100 % renewable energy and carbon neutrality within operations under our control.
We are developing a sustainable procurement policy that we will work with our suppliers to adopt, verifying their sustainable practices to align with Moana New Zealand's. We are also committed to understanding our carbon footprint, using an ISO140064-based carbon management tool, and establish a reduction plan to minimise our impacts to provide our customers with the premium seafood they expect.
Our water
One of our Blue Abalone grow out sheds is currently under construction. It's having a large water tank installed to catch rainwater off the roof so that it can be used to clean the tanks and the shed floor. Just this will reduce fresh water consumption by 10%. By completing this in all the sheds will reduce freshwater consumption by 30%
Carbon footprint
Getting an understanding
We're committed to reducing our impact on climate change by understanding what our carbon footprint is.
Our waste
We've undertaken waste audits around some of our sites across the country. This involves getting into the rubbish bins, emptying them and sorting into piles of paper, cardboard, plastic etc.. This enables us to identify where we can up our recycling efforts. Just in the last year, at Bell Ave, we've diverted 22 tonnes of waste from landfill.
Our recycling
Due to the nature of their business, Moana Wild Abalone receive in a large number of poly bins when they receive paua into their Palmerston North factory. The compacting machine pictured here, squeezes the air out of the polystyrene and creates blocks that can then be re-purposed. The next task was to find a market for them which they did and now these used poly bins have a new life as photo frames in China.