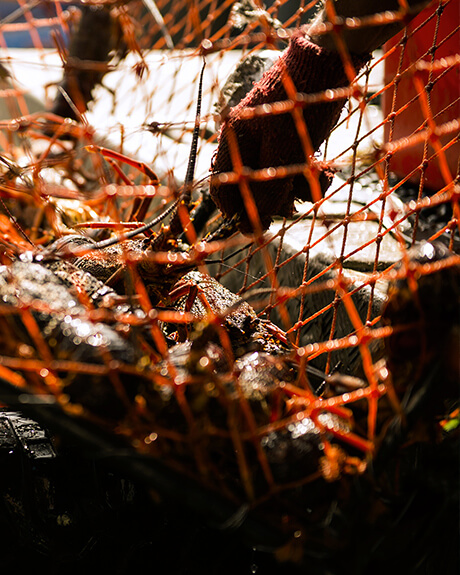 We're here so people will always be able to share in the true taste and rare magic of New Zealand's best seafood. As a fully Māori owned company we take a uniquely long term view in everything we do, abiding by the customary principal of Kaitiakitanga - guardianship and conservation.
Sustainable practices
_mahi tauwhiro
Our partnerships
__nga hononga
Moana New Zealand is partnering with WWF-New Zealand to become a leader in sustainable in-shore fishing and aquaculture in New Zealand. Moana New Zealand partnered with WWF-New Zealand in July 2014 in a long-term collaboration aimed at working together to produce seafood that meets best practice environmentally responsible standards, and advocating for greater sustainability in the wider fishing industry.
Moana in the Community
We honour our sponsorships of sporting and cultural organisations, because these things make a difference to the lives of the people we touch.
Seafood New Zealand, together with the rest of the fisheries industry, has produced a set of Teacher Guides, Student Guides and Fact Sheets that teach science through the lens of seafood. Linked with Primary Crest, the Royal Society of New Zealand's programme, each guide provides teachers and their students with a learning pathway that will be sure to spark imagination and creativity. Four of the student fact sheets have been translated into te reo Maori and are available for download by clicking on the images below. Kaiako lesson plans that accompany these posters are also available.
Student Fact Sheets
1465397217

STUDENT FACT SHEETS

1465396619

STUDENT FACT SHEETS

1465396525

STUDENT FACT SHEETS

1465395968

STUDENT FACT SHEETS

1465395589

STUDENT FACT SHEETS

1465395435

STUDENT FACT SHEETS

1465394495

STUDENT FACT SHEETS

1465394400

STUDENT FACT SHEETS

1465393935

STUDENT FACT SHEETS

1463652775

STUDENT FACT SHEETS

1463652760

STUDENT FACT SHEETS

1463652719

STUDENT FACT SHEETS