Groper
POLYPRION OXYGENEIOS
Hāpuku
Lengths available

80–100cm

Weights available

6kg average+

Up to 20kg
Download as pdf
Firm, lean, white flesh with few bones; remains moist with heavy flakes when cooked; makes good steaks; smokes well; has excellent roe.
Also knows as Hāpuku.  Belongs to the Percichthyidae family (temperate basses).  Caught year round off the east coast of the North Island in Cook Strait, off Kaikoura and off the west coast of the South Island. Groper is caught by longline, some set netting and some bottom trawling over or near rocky areas to depths of 250 metres.
Nutritional Information
Energy

393kj

Protein

19.4g

Total Fat

1.8g

Sodium

89mg
View more
Nutritional Information
Amounts (per 100g raw fillets)
Energy

393kj
Protein

19.4g
Total Fat

1.8g
Saturated Fat

0.4g
Cholesterol

0.3g
Sugar

0.3g
Sodium

89mg
Catch Methods
Bottom Trawl

Set Net

Longline
Where we're fishing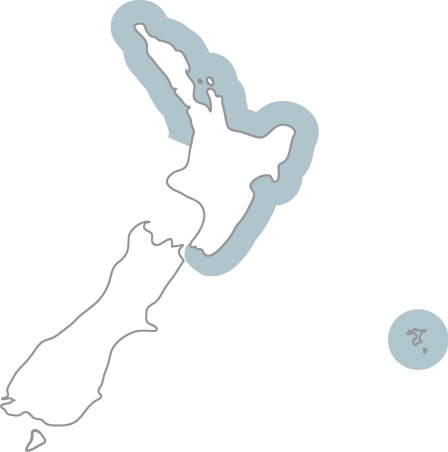 Seasonal Availability
Available

Out of season
Chilled

Fillets and Skin on:

Skin off – run of catch.

Trunks-headed and gutted:

Run of catch.

16kg (35.27lbs) per poly box.

Keep well chilled 0°C (32°F).

Product received whole should have fillets removed to retain fillet quality and shelf life.
Frozen

Fillets:

Skinless, boneless, run of catch.

Shatter pack 10kg (22.04lbs) per carton.

Best stored at -18°C (0°F) in supplied strapped cartons to avoid freezer burn/dehydration.

Recommended cooking from frozen or semi frozen state.