Mount Wellington
4:00 pm, Thursday, 10 September 2020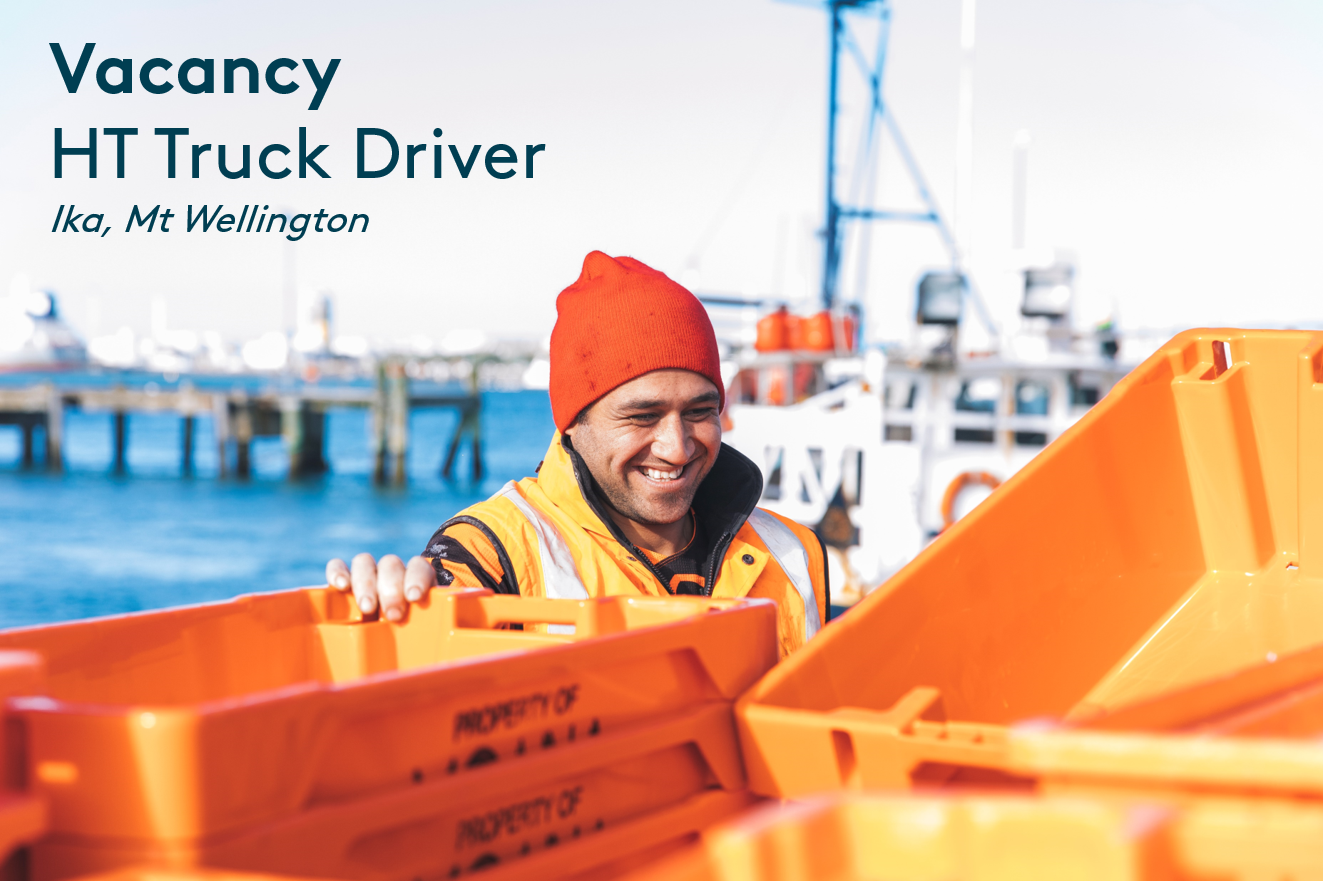 Mt Wellington based
Full time: Sunday – Thursday
Reporting to Transport & Logistics Manager
Who We Are:
Moana New Zealand is the largest Maori owned fisheries company in New Zealand. All profits we make are returned to Maori in the form of dividends, with the balance retained to fund long term growth initiatives of Moana New Zealand. We take a uniquely long-term view in everything we do, abiding by the customary principle of Kaitiakitanga.
We connect the world to the true taste and rare magic of New Zealand's best kaimoana
Our Opportunity:
Moana's Inshore division has been in operation for over 30 years. Our people are committed to ensuring we have in place, best in class processes and systems throughout our operations to safeguard the quality of our fish, right from the time of catch until it reaches you and that the highest standards of food safety can be guaranteed.
This is a great opportunity for an experienced Loader and Driver to join our team based in Mt Wellington and take responsibility for the following:
Collate and load fish orders, prepare paperwork and ensure timely deliveries to customers
Support the unloading of vessels – including using use truck winch and stacking containers of fish
Ensure all order documentation is accurate, complete and valid, and submitted on return to office
Truck is clean and well-maintained at all times
Highest standards of driver safety, compliance and behaviour is maintained
Liaise with operational supervisors to ensure completed consignments are loaded onto the truck.
Assist dispatch with unloading trucks, storage, and helping the factory team with export preparation, as required
You will be responsible for the safe and timely transport of product on multiple routes across the North Island; Northland, Auckland, Tauranga, Gisborne, Napier. You must be flexible with hours worked, and available to do overnight stays 1 -2 nights per week.
Working in and around wharfs and fishing vessels as well as alongside factory and operational teams and need to be happy to help out when required. As a team player, no job will be too small or big, and you will be comfortable working autonomously and, with others.
This role is physical and requires a high level of strength, health and fitness.
What You Will Bring:
You will ideally have previous experience working in FMCG, manufacturing and/or primary industry, handling perishable products. As an experience truck driver, you will have a high degree of integrity, and take pride in completing each task to a high standard. Physically fit, you will know the importance of being organized and an effective communicator.
Your reputation as an honest, hardworking and down to earth employee, will proceed you. Along with your excellent customer service skills, and ability to get along and work with anyone.
You must have a full and clean class 4, New Zealand Truck Drivers Licence to be considered for this role. Due to the nature of our operations, flexibility around hours and days of work may be required. A full class 5 truck licence would be advantageous but is not essential.
Tō tātou iwi
We are proud of where we have come from, what we stand for and are committed to our role as custodians for our future generations. Moana New Zealand is a purpose led organisation where our people are our greatest strength and pride, and our Moana tikanga (values) are reflected in our everyday life.
Please send your resume c/o Moana's recruitment team to recruitment@moana.co.nz and in the subject box put the job title. Closing date for applications is 4:00 pm, 10 September 2020
Please note you must have the legal right to work in New Zealand, to be eligible to apply for this position.