Wellington
12:00 pm, Friday 12 September 2020.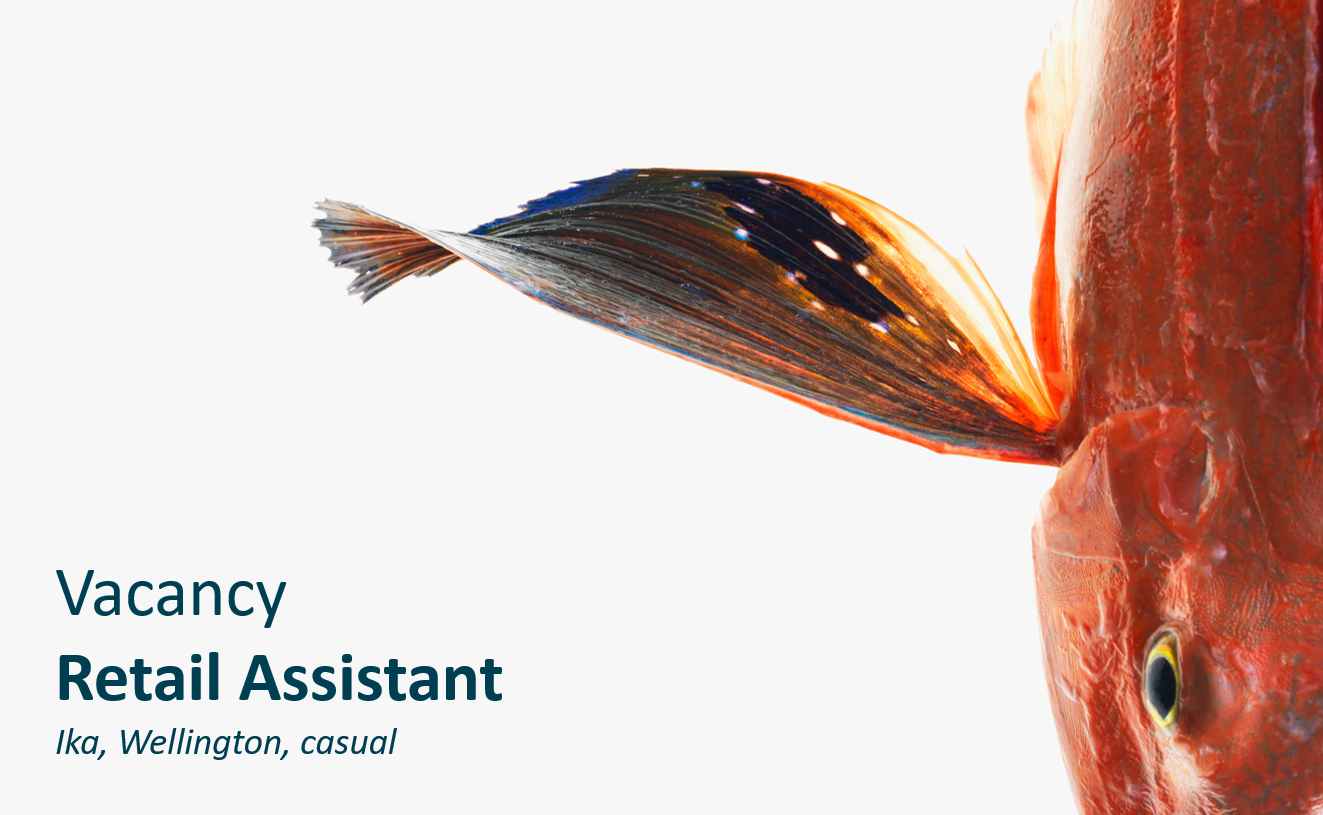 Our Opportunity:
We're looking for a reliable, positive and customer focused Retail Assistant to join our busy store, to provide additional support during peak periods and when staff are on leave. Our retail store is based in the heart of the Moore Wilson city store and sells a diverse range of premium kaimoana, whilst telling the unique story of Moana New Zealand, providing our consumers with a true connection to our people, our kaimoana and the pristine waters it comes from.
You will work with a close-knit team to deliver excellent customer service experiences and strive to embed Moana New Zealand's vision and values in everyday behaviour, ensuring that:
You will provide frontline customer sales service and support to customers by providing friendly, professional and efficient service
Create eye catching product displays that make our kaimoana accessible and desirable for customers
Demonstrate a genuine interest in seafood
To be successful you will need to be a people person, have excellent time management and communication skills, a good working knowledge of basic math's and have the flexibility to work at short notice, including weekends.
It would be advantageous to have previous retail or customer service experience but not essential. A willingness to learn and a "can do" attitude will be essential to your success.
This casual retail role reports to the Retail Manager, who is responsible for Moana New Zealand's Wellington City Store.
Please note you will be required to pass a pre-employment drug and medical testing,
To apply, please email a CV and covering letter to recruitment@moana.co.nz
Please note that to be eligible for this position you must have the legal right to work in New Zealand.